So far, we have emphasized how simple concepts like pairings of menu items and selection of plates and dishes create a polished plate presentation.  Now, here are some tips on how to use ingredients already contained in the recipe to dress up the finished plate.  Garnishing takes plate presentation to the next level, and serves as a way to add additional color and emphasize freshness of a dish.  By using ingredients you plan to use anyway, you are able to improve upon that further with little cost and minimal time. 
The idea is to use ingredients that you have already purchased and prepared for the dish at hand.  Here, we are saving some of the ingredients aside to add at the end.  As you plan to create the dish, be creative in considering what you might use for emphasis.  What offers a color contrast?  What could easily be sprinkled on top or neatly arranged alongside?  Think of the spices, herbs, fruits/veggies, or sauces would add a polished look?  (Note, if using sauces to finish a dish, be sure no juices from meats have gone uncooked within the sauce.  For example, do not finish a dish with a marinade that contains raw meat drippings, as this could cause food-borne illness).  
Here are a few examples of ways existing ingredients have been used to garnish a plate.  These examples build upon meals used in the previous Simple Plate Presentation threads: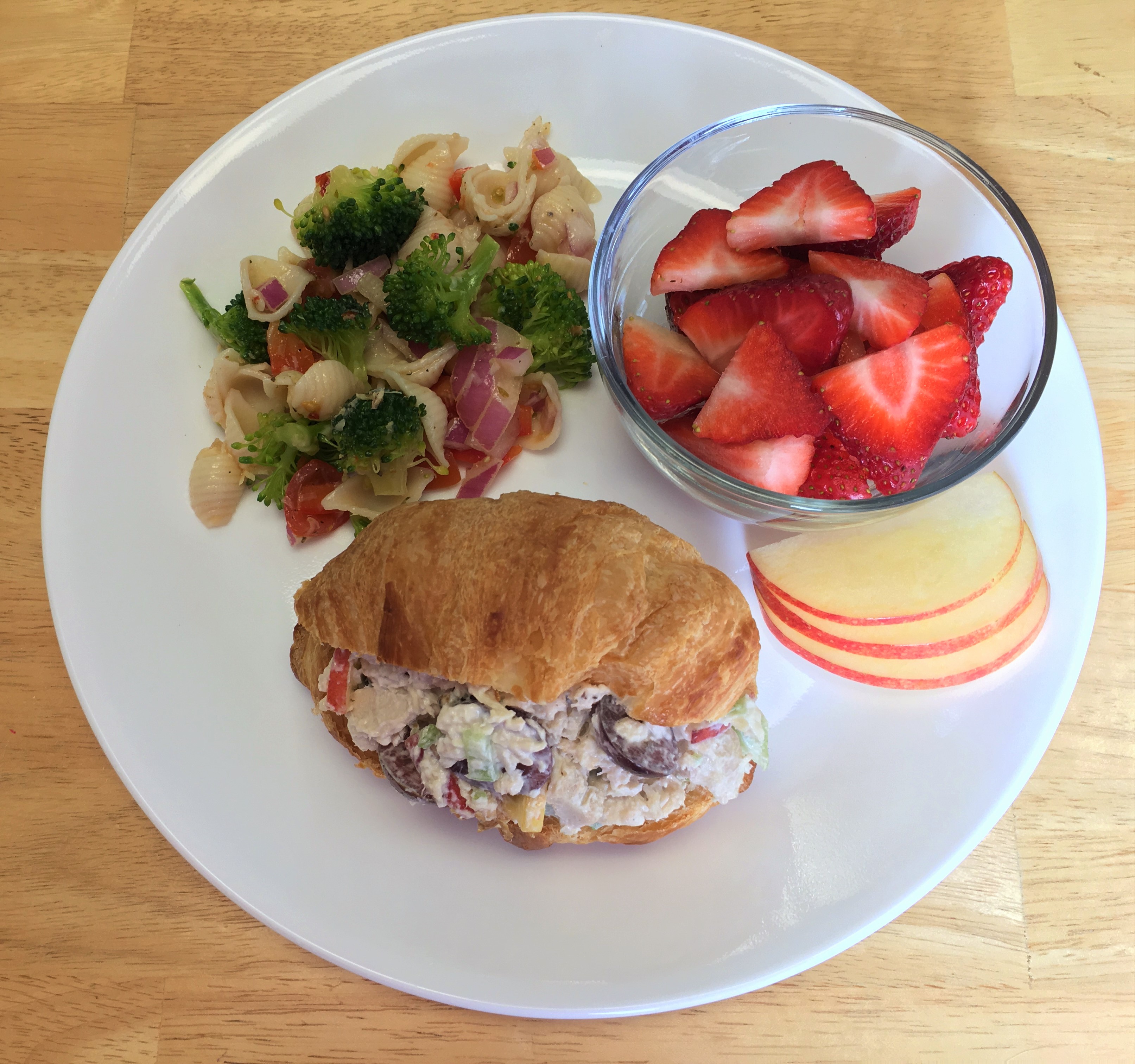 Fig 1.  Featured:  Chicken Salad on Croissants, Garden Pasta Salad and Strawberries (Spring/Summer Menu 4/21/2017)
Apples called for in the chicken salad recipe were saved aside, thinly sliced, and neatly arranged on the plate. Tip - tossing apple slices in lemon juice prevents them from turning brown.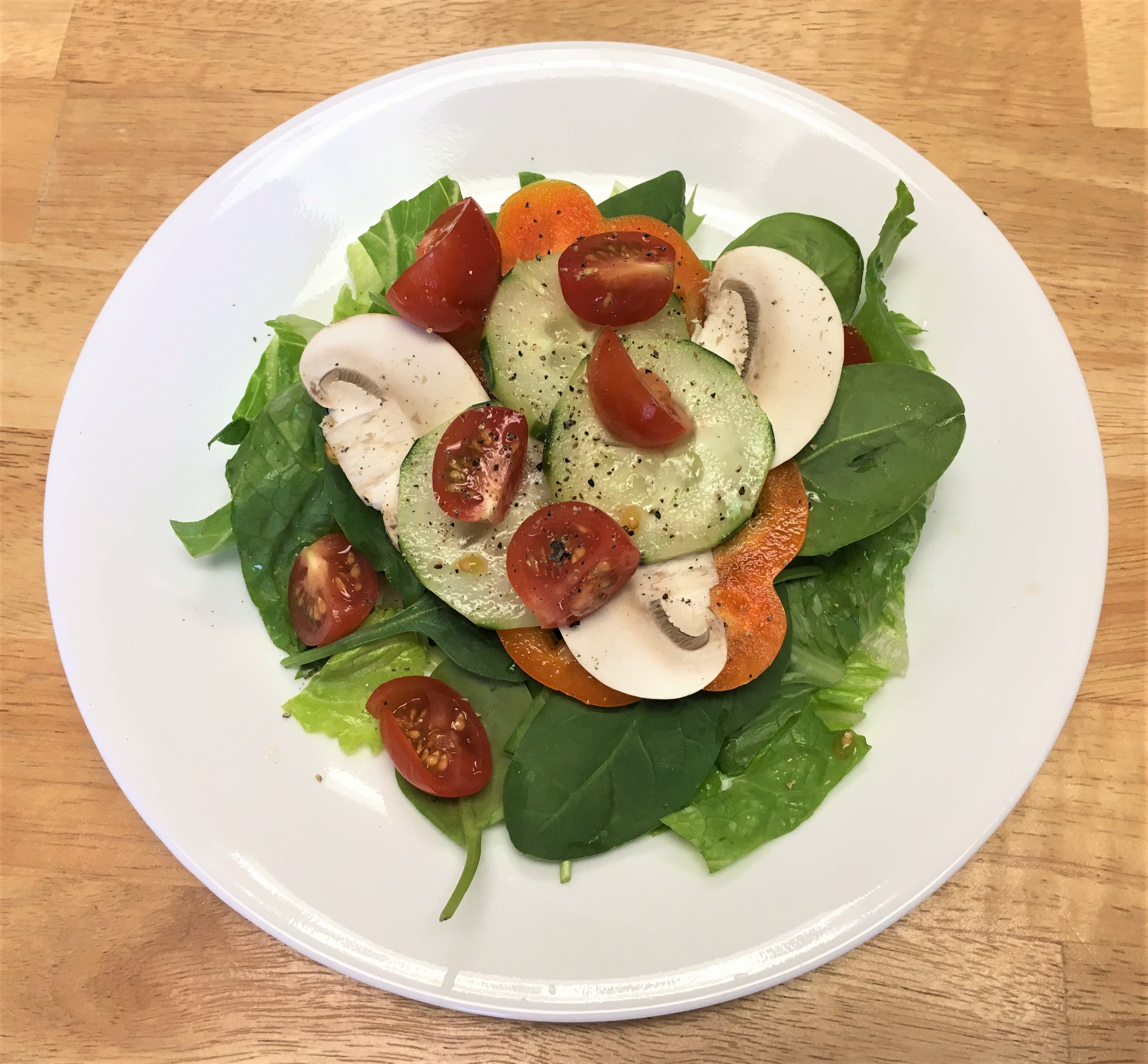 Fig 2.  Featured:  Garden Salad
The base recipe calls for lettuce/greens, cucumbers, and tomatoes.  An expansion of the recipe suggests incorporating additional veggies.  This depicts colorful ingredients arranged in an eye-pleasing layered fashion.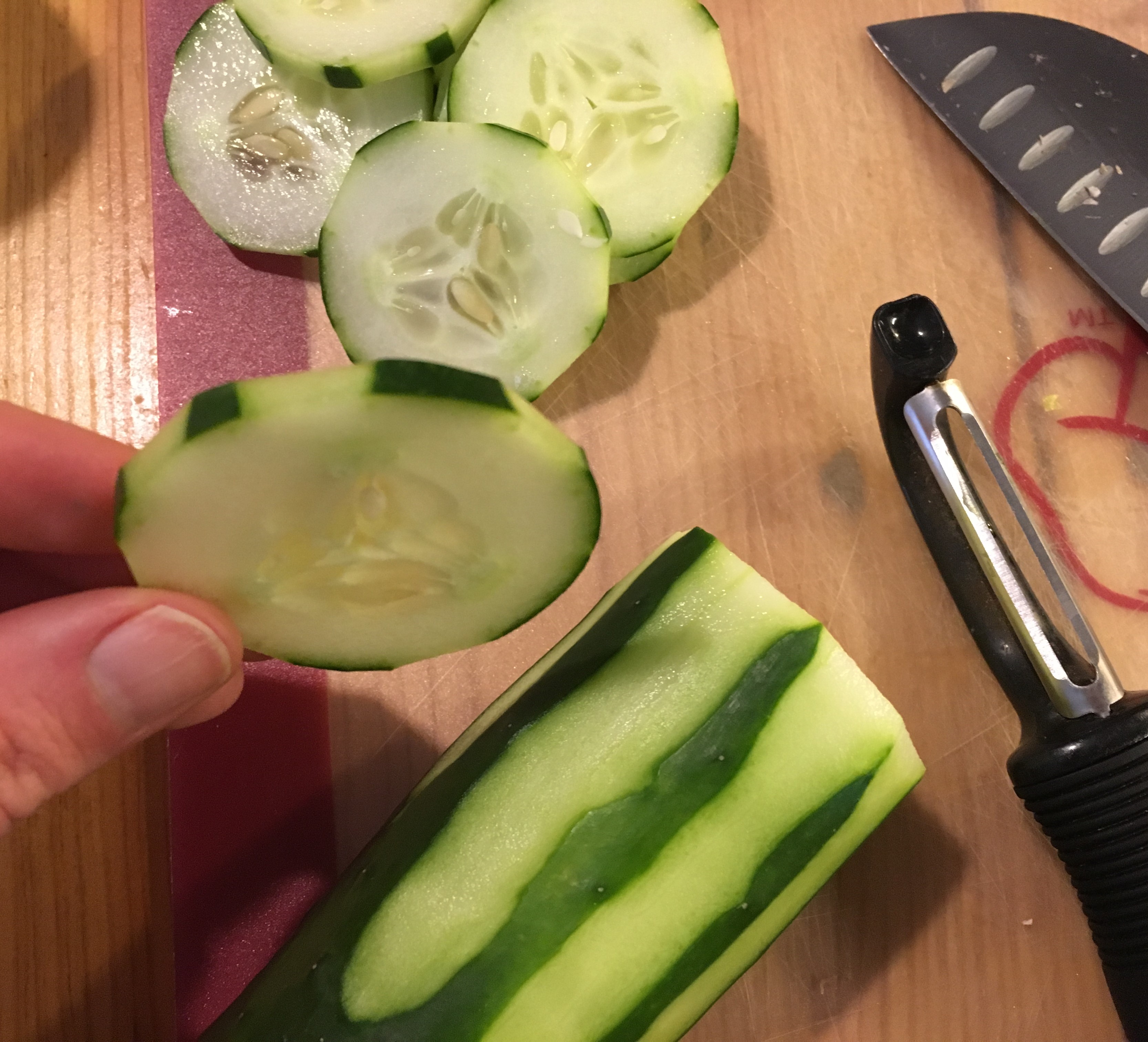 Fig 3.  Tip - For visual interest, jazz up your cucumbers by removing lengthwise strips of skin using a knife or vegetable peeler, then thinly slicing.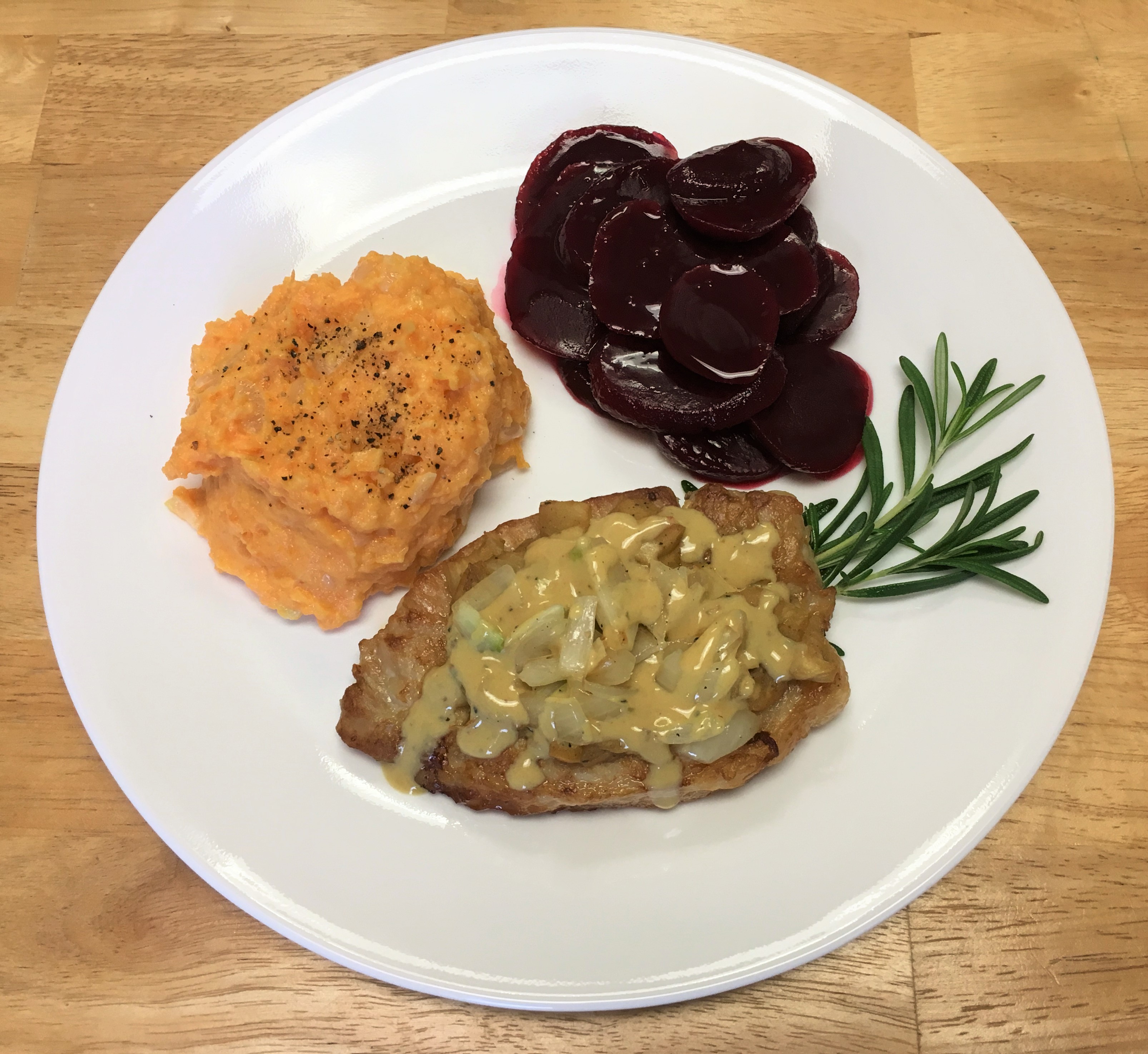 Fig 4.  Featured:  Pork Chop Dijon with Harvard Beets and Mashed Yams (Spring/Summer Menu 5/09/2017)
Onions and sauce for the pork chop were saved aside and added as a finishing touch to make the meat look extra juicy and full of flavor!  Sauce from the beets were added carefully at the end for the same effect.  Pepper used within the yam recipe was added for visual contrast.  
Did you notice that sprig of rosemary?  In our next post, we will suggest inexpensive, edible additions to step up the game!