Menus for Asssisted Living Facilities
Providing good menus for assisted living facilities is extremely important for both the bottom line and for providing the correct experience for residents. Meal time for residents is typically something they look forward to. Most assisted living menus found in facilities are static, bland and have been in use past their prime.
Assisted living menus
Below you can view four weeks of Dietitian approved sample menus for Assisted Living and Memory Care Facilities. They also can be used for Independent Living, Group & Senior Living Homes:
Keep in mind that you can always try the Dietitian Approved Grove Menus that can save you more money and reduce the food waste in your kitchen!
So what makes a good menu?
Seasonal – A good seasonal menu is very important. Residents from senior housing or any living community love to have choices that fit the seasons and holidays.
Flexible – A flexible menu caters to the needs of your facility. The residents personal needs, size of the facility, dietary restrictions and regional preferences are all important to take into account when choosing a menu plan. An independent care facility should not be using a menu that would be used in a nursing home.
Healthy – Many people believe that a healthy menu is an expensive menu. This isn't always true. A good balanced menu can be cost effective, enjoyable and healthy. Providing seniors with good nutrition makes a difference in their overall quality of life. Most states require assisted living facilities to have a dietitian approved menu that meets RDA guidelines.
Enjoyable – At the end of the day a nursing home menu that is enjoyable and healthy is very important.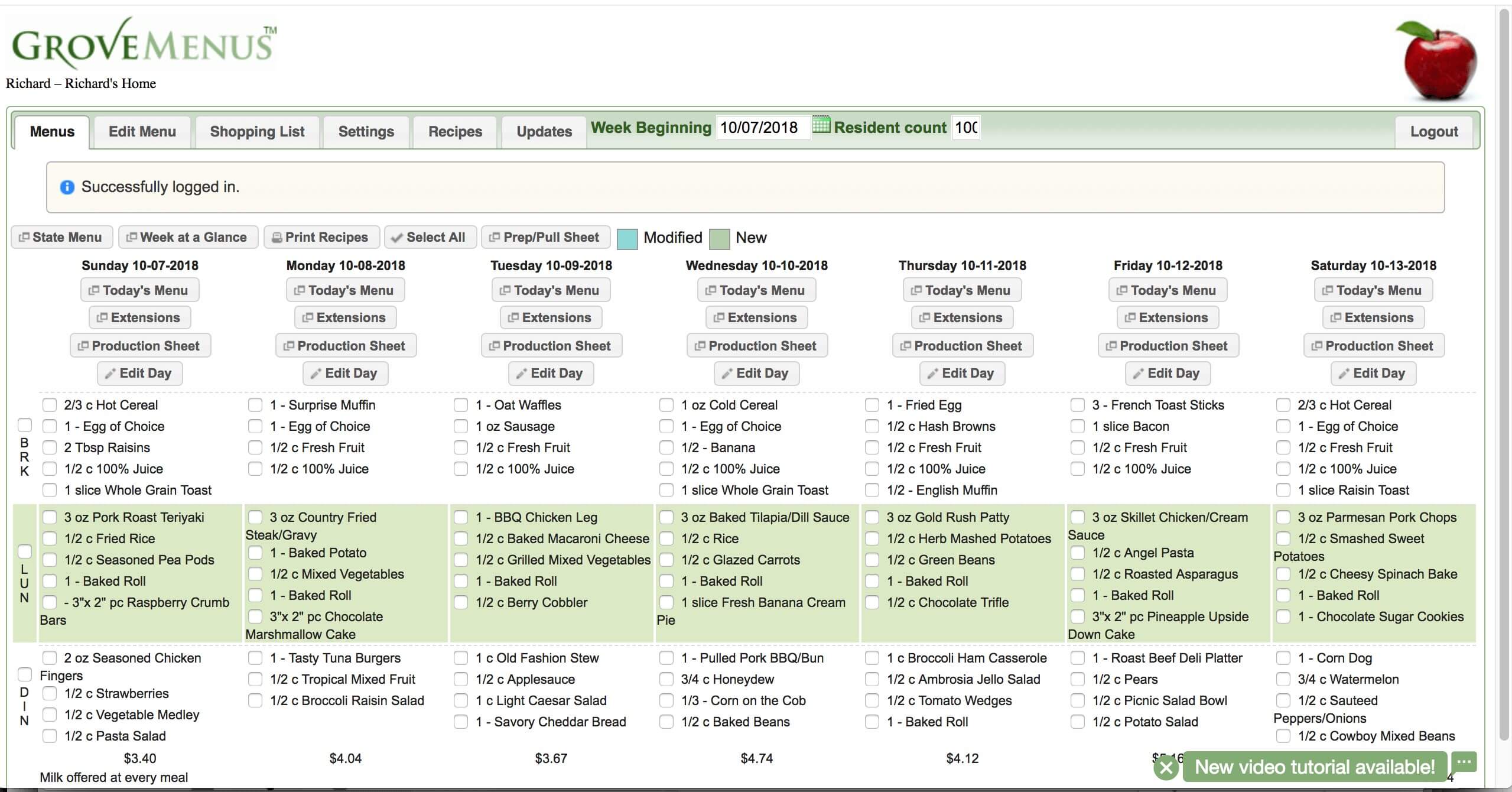 Trends in senior living dining has been changing over the years. Most menus evolved from nursing home menus that were very rigid and bland. Today seniors expect much more from the food they are being served and rightfully so.
Having a good menu plan with great recipes will help you deliver on the expectations of your residents, and even contribute to their independent living.
Grove Menus has been providing dietitian approved menus for assisted living homes for over 10 years.
We understand the issues and how to balance a menu for nutrition, cost and enjoyability. Our solution not only helps you provide a great menu but we provide you with tools to help you manage the kitchen overall.
Assisted Living Menu Template
We offer many different menu plans for assisted living. Our software allows you to quickly and easily adjust the menu while still maintaining a dietitian signature. This allows you to build a custom menu specifically for your residents. You know your residents best.
Our assisted living menu template is built specifically for the needs of assisted living. We have different templates and options for different types and sizes of facilities. Below are some assisted living menu samples.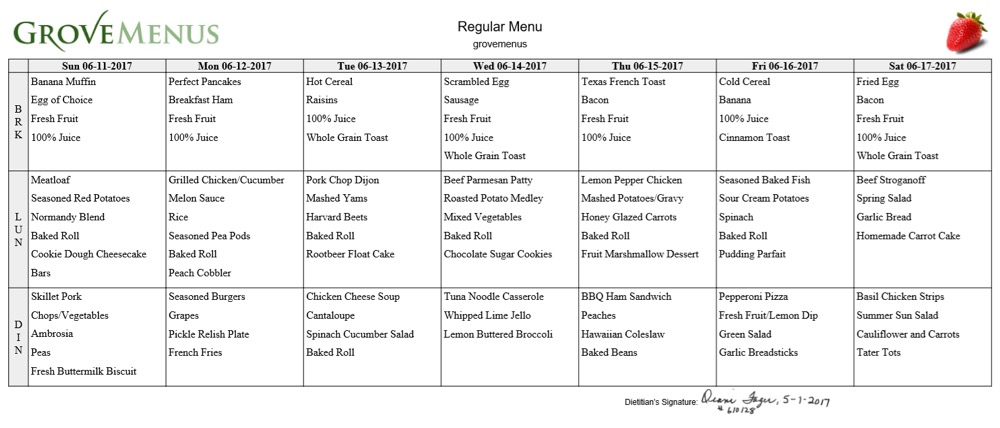 Grove Menus Software for Assisted Living Facilities
Most available assisted living menu software is very complex and hard to use. Grove Menus has built a platform that is very easy to use. The training for the program is short and is done over the phone. Our program is so good that we can provide unlimited free support to all of our clients.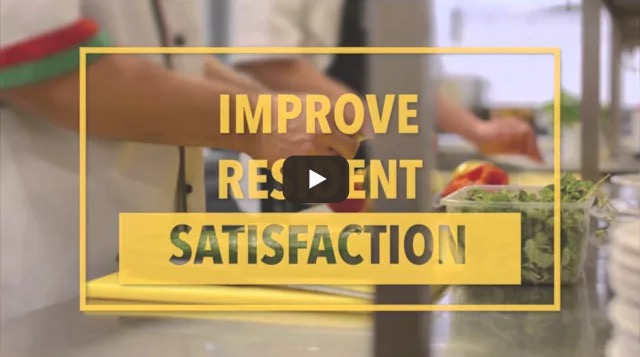 Show residents that you care with our menus for assisted living facilities.
Schedule a FREE, no obligation demo with a Grove Menus Expert.
Dietary Menus for Assisted Living
Grove Menus provides dietary menus for assisted living. These retirement communities or any living center need a healthy and dietitian approved menus for breakfast, lunch or dinner. The dining experience in any living community contributes to the residents quality of life and their independent living.
We support the following diets:
Diabetic or consistent carbohydrate diet
Mechanical soft diets
Dysphagia diets
Puree diets
No added salt diets
Finger food for memory care residents
AHA cardiac diets
2 gm Na diets
Low fat diets
Renal diets
Gluten free diets
High calorie or fortified diets